WpHostsell is a reputable cheap web hosting company in Bangladesh. We sell not only cheap web hosting in Bangladesh but also we providing domain registration. In Bangladesh Khulna we have many clients who are fully satisfied with our domain and website hosting service. Basically we provide full package with very comprehensive price
1000+ Domain Names Registered
What we do
We sell WordPress, Shopify Theme and maintain Your websites
We are selling WordPress, Shopify themes as well as complete website package to up and running over the server. Your site we maintain with yearly package and our web developer and dedicated team are always ready to fix any issues.
Why Choose Us?
Reliability, Speed and Security
Our hosting have the reliability, speedy and top level security issue advantage.
Responsive Design
Our WordPress premium themes and Shopify themes are fully mobile friendly.
Easy Knowledge Base
Our support team is highly expert to solve any web hosting and development issue.

Free Web Tools & Applications
We provide some tools and web usable space for our clients happiness .
24/7 Award Winning Support
Dedicated for 24/7 support with our dedicated support team.
Free Updates Lifetime
All our products and service's where need update those are free.
Our Management Team
Nasrin Nahar Keya Support Supervisor
Nasrin Nahar Keya is our Support and supervisor as well as she is ready to provide instant support.
MD Rajib CEO
Md Rajib is chief executive officer CEO. Also he is a senior web developer of this IT, domain and web…
Mafuza Khatun Designer
Mafuza Khatun is our one of the top front-end designer as well as technical support .
Ajmol Hossain Developer
I am a senior web developer and designer moreover I am co-founder of WpHostsell.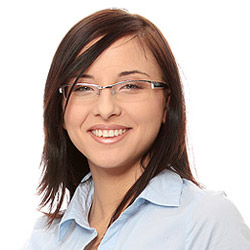 Asma Khatun Developer
She is a professional web developer basically on WordPress theme development service.
Baharul Islam Graphics Designer
Hi I am Baharul Islam working as a graphics designer and WpHostsell technical quick supporter .
I am really please with their web development service as well as their web hosting and domain registration service. Basically, their team is highly professional for quick response for any type of technical query. So thanks for your great service.
- Dr. Mohsin Ahmed -
www.researchgatebd.com
WpHostsell is the best web hosting company in Khulna Bangladesh. I am completely satisfied with their services. They are really did cooperation for my NGO website project. I buy domain and hosting form them and they help me from the beginning so I am great full.
- Kamal Hossain Joarder -
www.liberalfoundation.org
I must recommend to take service from WpHostsell because of their professional and instant service. Hosting are always uptime and I am satisfied with their cheap web hosting packages. Moreover, I am using their whole web package that is really cheap an amazing.
- Raihan Kabir -
wpneedjob.com